»Black Beauty« Dress Sandal
Regular price
€ 152.00
€ 152.00
Unit price
per
Tax included.
LAST PAIRS IN STOCK — READY TO SHIP
We're closing! Now is your last chance to get HiGH FEELS. Delivery will take ca. 5–7 days.
Y

ou Will Never Want Other Summer Shoes Again, so the Legend Goes.

Well, Except … Every Other Color!

What's Special?
HiGH FEELS sandals are barefoot shoes, so they have no elevated heel and let you feel as free as possible. The thin and flexible sole protects your feet from prickly pebbles, but not from experiencing the world with all your senses! You will feel grounded and in control of every step you take.
Flat Dress Sandals without Heels (zerodrop)

Flexible Sole, 4.5 mm thin
Lightweight: ca. 110 g per Sandal (at size 39)
Vegan, Cruelty free, Leather free
»Black Beauty« dress sandals come with 70cm (27″) Tie-up laces or Y-Straps. Both are detachable, so you are free to choose – it's mostly a matter of personal preference:

Tie-up laces are infinitely adjustable
Y-Straps are quick fasteners – put your sandals on/off in seconds
Wear them as slides: detach either one and fold the little hooks inwards
Or get creative and make your own DIY ties just how you like :)
We are curious how you style your HiGH FEELS! Tag us on Instagram with #highfeels #barefootshoes to let us know!
Sizing and Fit
HiGH FEELS fit true to size.
To check your size, please download our
Size Guide
. Print the PDF in original size (100% – disable automatic page adjustment) and place your foot on it.
When trying on your brand new HiGH FEELS, they may feel still a bit stiff. But wearing them a couple of days will break them in, and they will become soft and perfectly moulded to your feet soon after.
Color
Straps: black matte
Straps: black matte
Buckles and rings: warm toned silver
Lining: black matte
Outsole: black
Materials
We always use the best leather alternatives and go a long way to find the right materials. Currently, we source our materials and custom parts from Italy and Spain.
The upper sole and the inside of the straps is made of a breathable microfiber fabric that absorbs and releases moisture. So no slipping and no sweaty feet!

Chromium VI free
Ecological CO2-free manufacturing process
OEKO-TEX® Standard 100

The straps are soft and comfortable on the skin (coated microfiber)
The soft toe ring is also made of microfiber with a PU coating and is stitched to the sole for extra durability.
The outsole consists of a non-slip rubber mixture. It is more flexible than ever, slightly grooved and offers a good grip.
Manufacturing
Your sandals are hand crafted close to the town of Alicante, Spain. We don't want to hurt neither animals nor people, that's why we don't use leather and chose fair manufacturing. Small irregularities are to be expected.
Shipping
We offer free shipping within Germany and to Switzerland. Here is a complete list of the countries we ship to and the fees
The delivery time for regular orders is currently 5–7 working days for Germany and European countries (does not apply to pre-orders). With a little luck, your order will arrive a little earlier. Pre-orders are marked as such, and the delivery time is indicated.
Overseas:
There may be customs duties that must be paid upon delivery.
Here you will find information on returns, our return form and the cancellation policy.
Minimal Shoes / Barefoot Shoes
What are barefoot shoes or minimal shoes?
Barefoot shoes will allow your feet to move freely and will come very close to giving you a "walking-like-barefoot" feeling.
Barefoot shoes won't squeeze your toes into a narrow toe box. Instead, barefoot shoes will give your toes enough "wiggle room" to let them move any way they want.
Your feet will regain their sense of touch, because barefoot shoes have a thin sole that will enable your feet to truly feel the ground beneath them.
Barefoot shoes have a flexible sole that will adapt to your feet and will follow each of their movements
In contrast to conventional footwear, barefoot shoes don't come with unnecessary padding or "footbeds", as your feet are naturally capable of absorbing any shock from walking or running – just like walking barefoot.
HiGH FEELS are my first barefoot shoes. Is there anything I need to know?
You've always worn shoes with cushioning, an elevated heel or you rarely walk barefoot? In these cases we suggest to transition slowly to this new freedom.
So, please don't go all in on the first day and take them on an day-long walk around town – you might feel muscles coming alive in you feet you never knew even existed :D Walking in barefoot shoes for the first time is almost like taking off a cast. You need to slowly regain the mobility of your joints, as your ankles have to work very little in conventional shoes. In time, you will train all of these 60 muscles and 214 tendons and you can start exploring the world with happy and healthy feet!
Order Changes and Cancellation
I accidentally ordered the wrong size/color. Is it possible to change my order?
No, unfortunately this is not possible. If your order hasn't been sent yet, we will be able to cancel it so you can order the right size/color. Please contact us stating your order number (#EExxxx).
Can I change my shipping address?
You accidentally put down the wrong address or noticed a typo in your order confirmation? No problem. Please contact us stating your order number (#EExxxx) and we will change your shipping address.
How can I cancel my order?
As long as your order hasn't been shipped yet, it can be cancelled. Just send us an email stating your order number (#EExxxx). If your order has already been shipped you can always try to refuse delivery so it will be sent back to us automatically.
How can I add/remove an item to/from my order?
Right now, this is not possible. We can only cancel your entire order. You can then place a new order in our shop. In this case, please contact us stating your order number.
Can separate orders be shipped as one?
We'll try to do our best to ship them as one but this might not be possible at times.
Shipping and Fees
Here's the list with all countries we currently ship to, including shipping fees.
We ship all our orders with DHL. You can find all current information on the corona virus and its effects on international shipping here. 
Can you send my order to a DHL "Packstation" (only in Germany)?
Yes, no problem. It is important though that you need to give us the number of the "Packstation" as well as your personal "Packstation" customer number. Please write your address down as follows:
First name/Last name: First name/Last name
Street and street number: Name and 3-digit code of the DHL "Packstation"
Apt, suite etc.: your personal customer number ("Postnummer")
Postal code/city: Postal Code and City of your "Packstation"
Country/region: Country of your "Packstation"
Phone: your phone number
Delivery status: when will my order arrive?
You'll be automatically notified via email ('DHL SENDUNGSBENACHRICHTIGUNG') as soon as your order has been processed by DHL. In this email you'll get a tracking code to track the status of your package via the the DHL website. If you haven't received that email, check your spam/junk email folder or contact us.
Pre-orders
Before placing your order, please check whether it is a pre-order for a new design. We always mark pre-orders and indicate the expected shipping time. You will find this note on the respective product page in a box right at the beginning of the item description. Pre-orders usually have a significantly longer delivery time because the shoes are still in production.
Contact us, if you have any questions.
Payment and Invoice
How can I pay?
We currently offer the following payment methods:
Credit card / Debit card
Bitcoin (select "Coinbase Commmerce")
PayPal
Direct debit (via PayPal)
Why is there no invoice in my shoe box?
As we try to waste less resources, we are not sending out paper invoices. You will receive an order confirmation via email. If you do need an invoice, please contact us stating your order number "#EExxxx" and we will send it to you.
Returns and Claims
Can I return my HiGH FEELS shoes?
If your HiGH FEELS shoes are not the right fit for you, you can return them during 14 days after receiving the package, according to our return policy.
Please make sure that the shoes are clean, unworn and in their original packaging when sending them back. You can of course try them on at home.
Please register your return request with our return form here.
You will then receive all the information necessary for your return. You'll have to bear the return costs. If your order exceeded the amount of 70.- EUR, we recommend choosing shipping with a tracking code and insurance.
I used the size guide but the shoes are still not a good fit. Can I exchange them to a different size?
If you've used our size guide to figure out your best size, please check if the reference line on the printouts is exactly 10cm long. Even small differences can have an impact and possibly distort proportions.
You've printed out the size guide correctly? There might be other factors why you don't feel comfortable with the ordered size e.g. personal preferences on sole length.
In case you would like to try a different size, please place a new order in our shop. You can register your return request here.
You are not sure which size to pick? Contact us and we will figure it out together.
My HiGH FEELS are damaged or defective. What can I do?
Our shoes are handmade with love and we put great care into ensuring that our materials and workmanship are of high quality. If you are unhappy with your shoes, please contact us and we will find a quick solution.
Do I have to bear the costs of the return for damaged or defective shoes?
No, we will refund your return shipping costs. We kindly ask you to send us a picture of your return shipping receipt and the tracking number. We will send the refunds through the same method that you used for the original payment; in case you paid via debit- or credit card, we'll refund the amount via bank transfer.
You can register your return request here. Please also leave a note that your items are damaged/defective.
When will I get my refund?
Your refund will always be credited to the payment method you used when purchasing the returned items. We will issue the refunds once your returned items arrived at our warehouse and have been checked.
I already returned my order but have not received my refund yet. What could be the reason?
As soon as your return arrives at our warehouse, it will be checked before we can issue a refund. Depending on our workload there might be a couple of days between your return arriving and you receiving the refund. We are sorry for any inconveniences this might be causing.
You've got a question about your return? Drop us a message (in case you have it handy, please state the tracking code of your returned items).
Restocks and Custom Designs
My size is currently out of stock. Will there be any restocks?
Yes, there are usually restocks during spring/summer but also we usually produce limited amounts of sizes and designs. However, near the end of the season there is only a slim chance of a restock.
I fell in love with an older HiGH FEELS design but can't find it on the website. Will it come back in stock?
No, usually older designs and colors that you can no longer find in our shop will not be restocked. Special edition colors are usually only available for a short period of time. This way we can play around with new colors every year :)
Do you offer custom designs?
This would be awesome but we can't offer any custom-design options right now.
Size and Fit
»Black Swan« Boots – notes on sizing
If you already own a pair of HiGH FEELS sandals, we recommend you to choose one size bigger for the boots. Download our size guide, print it in original size and let your feet decide :)
You can find more tips on finding the right fit on our product page.
How will I know what size to choose?
Our sandals are true to size. If you wear 39 in open shoes or sandals, then order a size 39. You can download our size guide for Sandal No.5, print it in original size and let your feet decide :) Still not sure? Contact us and we will find the right size for you.
How do I use the size guide?
To start out, make sure that you've selected the right settings on your printer so that it prints in original size (don't select "fit to page"). Then print out the template in the size you usually wear and place your feet on the sole shape.
The perfect fit also depends on your personal preferences. We recommend you to choose a size where you still have some space between your feet and the edge of the sole (approx. 0,5 cm in the front and in the back). This way your feet will have enough wiggle room but you won't trip over your sole either.
In case you are unsure, are between sizes or the result differs from your usual size: Drop us a message before you place your order and we will find the right fit together.
I have wide feet. Will HiGH FEELS sandals be too narrow for me?
Our sole is designed to give your forefoot enough space to move freely and spread the toes. If you already had many problems with shoes being too narrow and you are unsure about our sole, please send us a couple of photos of your feet standing on the printouts of our size guide to help@highfeels.com and we will find the right fit together :)
I have very narrow feet. Will HiGH FEELS sandals be too wide for me?
For narrow feet we recommend you to choose our sandals with laces, as they can be tied more snugly around your ankles. If you are unsure, please send us a couple of photos of your feet standing on the printouts of our size guide to help@highfeels.com and we will find the right fit together :)
My toe ring is quite tight. Is there anything I can do?
The toering might feel a bit tight when you first try on your sandals. After some time the material will get more soft and give in a bit. To speed up this process you can pull the toe rings over a bottleneck overnight.
If you are unsure, please send us a couple of photos of your feet standing on the printouts of our size guide to help@highfeels.com.
My toe ring is too loose. Is there anything I can do?
If your toe ring feels too loose and you feel like your feet don't have enough grip, please send us a couple of photos of your feet standing on the printouts of our size guide to help@highfeels.com and we will help you out.
Tips on wearing in your HiGH FEELS
The more time you spend in your HiGH FEELS, the more comfortable they get. The straps, the toe ring and the sole of your sandals will feel softer after a couple of days. You want to get there faster? You can knead and roll up the soles a couple of times. This way they will adapt to your foot shape more quickly. If you have any problems, contact us.
Care
How do I care for my HiGH FEELS shoes?
Please don't impregnate your HiGH FEELS shoes. These products are usually not suitable for direct skin contact as they are often made with harmful substances.
When you take your HiGH FEELS shoes on many small and big adventures it is important that you clean them regularly, air them out afterwards and never store them damp/wet.This way they will last for a long time.
How do I clean my HiGH FEELS shoes?
You can easily remove light dirt or loose dust with a damp cloth.
For heavier stains, use a cloth dipped in water mixed with a mild detergent. An old toothbrush might do the trick for very stubborn stains. Then rinse your sandals thoroughly under running water and let them air dry.
Please don't put your sandals in the washer and don't use a dryer or blow dryer to dry them off as both appliances will produce too much heat.
What can I do if my HiGH FEELS start to smell after wear?
The insole and the inside of the sandal straps are made from a breathable microfibre that will absorb as well as give off moisture. This might sometimes lead to your sandals smelling a bit funky. To get rid of these smells, it is usually enough to give them a good cleaning.
If this doesn't help, you can either sprinkle some bicarbonate of soda on its own onto the insoles or mix it with water. Let it sit for a couple of hours or overnight and remove it with some water. The soda will saponify the fatty acids that are responsible for the smell and kill them. All should smell fresh again :D
Manufacturing and Materials
Are all HiGH FEELS shoes vegan?
Yes! :D Right from the beginning, we knew that we would only want to make leather-free, vegan shoes.
Can I wear HiGH FEELS sandals in the water?
Some people have already asked if they can wear our sandals in the water. We have not tested it, but our answer is: NOOOOOO, please do not! Of course you can wear them in the rain, but don't wear them for river crossings and don't wear them in the sea or pool.
Who makes my shoes?
Your shoes are produced near Alicante in Spain. Good working conditions and fair payment are very important to us. The workers in our factory are qualified and experienced shoemakers and are paid accordingly. There is lots of space, all sewing rooms have heaps of natural light and ventilation (very important for working with glue).
What we like the most: the work atmosphere is relaxed, even if there's a deadline to catch or a mistake made. The manager has a good relationship with everyone and no one seems stressed. This creates a very calm and focussed environment.
Our shoes are mostly made by hand. This is why every pair is unique and some differences between them are also reminders that they were not made by a machine but a human being :)
Where do you get your materials from?
We use materials from Italy and Spain and are always on the lookout for the best vegan and sustainable alternatives possible.
In the future we would love to make a plastic free HiGH FEELS version. It is a challenge though to find fabrics that we like, that are durable enough and available. But we will carry on trying :D
Didn't find the right answer for your question here?
---
Share this Product
Customer Reviews
03 Jul 2023
DEDE S.

United States
Perfect for Dressing up!!
I love these. Was looking for something fancy and minimalist for attending weddings and formal events and these were perfect.
19 Feb 2023
Anonymous

Germany
Sandale
Ich liebe eure Sandalen :)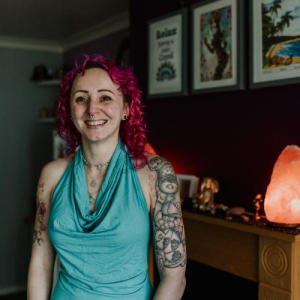 SD
02 Feb 2023
Sam D.

Germany
It's love…
This is my second pair of Highfeels, I'm absolutely gutted I won't be able to get them any more and had to have a pair in reserve. If they ever re-open, you definitely need at least one pair of these sandals, if not multiple; they're the most beautiful, comfortable, effortless, sophisticated, and feminine footwear I've ever had the pleasure of seeing or wearing
27 Jan 2023
Tina M.

Germany
Einfach, toll !
Wie alle meine anderen Sandalen von euch…einfach super.
26 Jan 2023
Anonymous

Germany
the ultimate sandal
This is my second pair. After wearing my last one for a good four years I decided to treat myself to a new pair. Everything I loved about my first pair I still love now. And the Y-Strap is an absolute gamechanger. Somehow the shoes got even better!
24 Jan 2023
Isabelle B.

Switzerland
Die Besten!
Schon seit 2016 trage ich nur noch diese Sandalen für fast jedes Gelände. Bequem, minimalistisch, wunderschön, elegant, nachhaltig, vegan, gesund und zu jedem Outfit passend, was will man mehr? Mein 4. Paar und ich könnte mir die warmen Tage nicht mehr ohne High Feels vorstellen… Ich hoffe sehr, das diese tolle Marke nicht eingestellt wird.
22 Jan 2023
Anonymous

Austria
over and over again
mein 5. oder 6. High-Feel mittlerweile. ich liebe diese Sandalen. Super bequem, verschiedene Styles und somit zu allen Anlässen tragbar! perfekte Sommersandalen
21 Jan 2023
Natalie H.

Germany
Tolle Schuhe, leider neuerdings mit extrem langen Bindebändern
Ich hatte das gleiche Modell schon 2017 bestellt. Nun war es Zeit für ein neues Paar. Ich bin nach wie vor ein Fan, aber leider sind die Bindebänder der neuen Schuhe extrem lang. Die Produktansicht mit 1x vorn übers Schienbein kreuzen funktioniert nicht mehr, man muss sie nun 2x übers Schienbein kreuzen. Sie gehen nun also höher, was mich an Römersandalen erinnert. Geschmacksache ... Ich hab nun die ziemlich ramponierten Bänder aus meinen alten Schuhen rausgenommen und werde diese für die neuen Schuhe verwenden.
21 Jan 2023
Monika C.

Austria
Beste Sandale für den Sommer!
Hab sie schon in braun und jetzt in schwarz bestellt!
21 Jan 2023
Sarah G.

Switzerland
Sandalen schwarz
Die Besten Schuhe ever,kaufe sie schon seit Jahren und kann mit keine anderen Sandalen mehr vorstellen☺️nie wieder ohne
15 Jan 2023
Nicole O.

Germany
15 Jan 2023
Anonymous

Germany
Einfach perfekt!
Dies ist bereits mein 2. Paar high feels, nachdem ich das erste die letzten 5 Sommer durchgetragen habe. Die neue Version gefällt mir sogar noch besser, weil sie tatsächlich auch ohne die Riemen an den Füßen bleiben.
15 Jan 2023
Anonymous

Germany
Lieblingssandalen
Sehr schön und bequem!!
15 Jan 2023
Sigrid B.

Germany
Leider ist das Paket nicht angekommen,ich brauche einen Nachforschungsauftrag des Absenders für DHL (geht das?). Das ist sehr schade,denn ich ziehe im Sommer nur die Highfeels an und weiß nicht woher ich Ersatz bekomme, wenn sie nicht mehr hergestellt werden.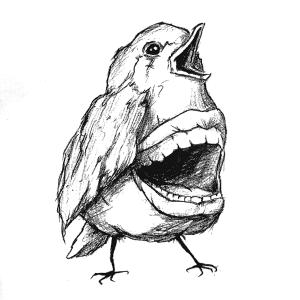 LW
15 Jan 2023
Laura W.

Austria
high feelings here
Ich liebe meine neuen Schuhe. Sehr chic und bequem, was für Freiheitsliebende ;) Und der Service ist klasse. Bei mir fehlte an einem Schuh der kleine, runde Riemen. Bei Nachfrage wurde mir recht schnell geantwortet und das fehlende Stück nachgeschickt. Danke für alles und weiter so!!!
14 Jan 2023
Anonymous

Germany
Einzigartig
Ohne diese Sandalen wüsste ich nicht, was ich im Sommer tragen sollte.
14 Jan 2023
Anonymous

Germany
Ein Schuh wie kein Schuh
Dies war die zweite Bestellung. Das erste Paar war fast durchgelaufen, kurz vorher ist aber doch die Zehenhalterung ausgerissen. Ich habe die Schuhe von Frühling bis Herbst getragen und vom ersten Moment fühlte es sich an, als hätte ich keine Schuhe an.
14 Jan 2023
Anonymous

Estonia
Pretty and comfortable shoes
It was my second pair of Highfeels :)
14 Jan 2023
Julia S.

Austria
Trotz verstellbarem Model: Zehenring zu klein
Ich bin ein bisschen enttäuscht, da ich extra das Model genommen habe, wo alle Riemen mit Schnallen sind und angepasst werden können. Ich habe mich auch sehr bemüht mir den Vorlagen die richtige Größe zu finden. Als ich sie dann in real anprobiert hab, war ich sehr überrascht, dass ich anscheinend doch einen ungewöhnlichen Fuß und Zehen habe, da auch mit dem letzten Loch meine Große Zehe viel zu "fett" ist. Ich wusste gar nicht, dass man auch wegen einem zu dicken großen Zeh Komplexe haben kann. :/ Ich bin sonst wirklich mormalgewichtig. Es ist auf jeden Fall sehr schade, dass man trotz dem Geld trotzdem noch Arbeit reinstecken muss und ich mir von einem Schuhmacher ein zusätzliches Loch stanzen lassen muss, weil Platz dazu wäre ja. Versteh irgendwie nicht wieso man dann nicht bis ans Ende auch Löcher reinmacht, wenn es doch schon zum verstellen gedacht ist "für alle Fußformen".
14 Jan 2023
Anonymous

Germany
Sandal »Black Beauty«
Sehr gute Qualität, meine Füße sehen allerdings in den Sandalen nicht schön aus. Sehr schade.